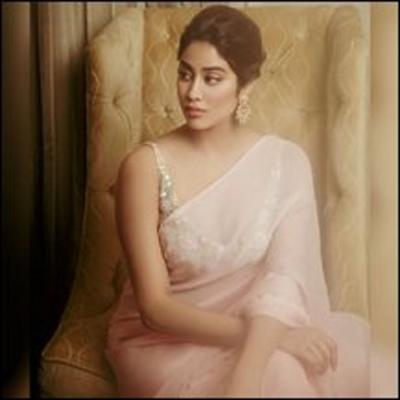 Janhvi Kapoor has the knack of setting the internet on fire with her sizzling snap. She has done the same with her latest set of snaps.
Janhvi sports a saree look as she puts all her sizzling glamour to display. The actress looks all things stunning in a peach colored transparent saree that elevates her killer curves further.
While we are accustomed to Janhvi sizzling skin show in skimpy outfits, her eye feast in a sizzling saree is catching the attention of netizens.
Much us being said about Janhvi's Tollywood debut and we should hope the young beauty makes her way into Telugu cinema at the earliest.