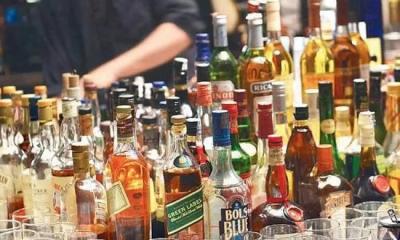 Covid scare, failing economy, falling incomes… nothing seems to have prevented the liquor lovers from guzzling way bottle after bottle  in the name of Dasara festival this time. In undivided Mahabubnagar district alone, over Rs 32 lakh worth of liquor was sold during the Dasara festival.
Sources say that the sales were in the four days preceding Dasara. All the 164 wine shops in the undivided Mahabubnagar recorded massive sales. There are 67 wine shops in Mahabubnagar and Narayanpet, 18 in Gadwal district, 24 in Wanaparthy and 45 in Nagar Kurnool district. In addition, there are around 60 restaurants where liquor is served.
Normally, one wine shop on an average records sales up to Rs 3 lakh per day. But, during the four days of the festive season, up to Rs 6 lakh per day was recorded. Thus the total liquor sales during the four days touched Rs 32.80 crores. Excise officials say that the Dasara Josh is likely to continue for another three-four days as there are holidays.
Return of the family members working abroad or in other parts of the state, long holiday season spanning over a week and huge get-togethers such as Ram Leelas in the rural areas due to Dasara festivities lead to excessive drinking, according to excise sources.