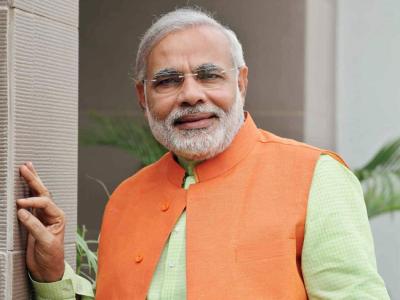 The Bharatiya Janata Party(BJP) rose to power at the central level in the 2014 general elections and since then, there is no looking back for the party. In the next elections, the saffron party fared well and got more seats and a majority in the 2019 general elections.
However, things have changed for the BJP drastically. The unforeseen developments like the Covid outbreak and the decisions taken by Prime Minister Narendra Modi led Union Government had resulted in the downfall of Narendra Modi's graph. Even the approval ratings of the Prime Minister also fell massively.
Another practice that is working against the BJP party is only two people being in the faces of the party. Prime Minister Narendra Modi and his lieutenant Union Home Minister Amit Shah are leading the party without giving scope for other leaders to prosper.
Before the 2014 elections, BJP accused the Congress party of running the party with a single face, Gandhi family members. Sadly, the same is being followed by the saffron party. A few BJP leaders have openly acknowledged that the Modi-Shah duo is the face of the party.
As a clear picture of how things changed for BJP, Union Minister Rao Inderjit Singh took a dig at the party saying that they can't win the elections by using Narendra Modi's pictures. Party workers should be given importance. Simply by using Modiji's pictures, we cannot win the elections, he said.
The Union Minister made these comments while addressing an event that was held to campaign for the party for the by-election. The political event was held in the Panchkula area of Haryana. On top of this, he made these comments in the presence of dignitaries like the Chief Minister and other leaders.
Stressing the point that the hard work of the party workers is the key for the win for the party, the Union Minister asked can the party manage to win more than 45 seats for the third time. Tracing the history of BJP in Haryana elections, the Union Minister said in the 2014 elections, the party won 47 seats and managed to win only 40 seats in the 2019 elections.
With the Union Minister saying that the party cannot win the elections with the name of Narendra Modi, it shows how problematic the situation is? We have to wait to know how the Prime Minister or others will react to the same.