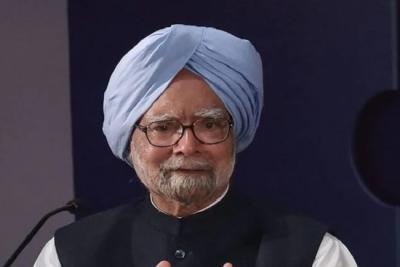 Veteran Congressman and former Prime Minister of India Manmohan Singh was said to be taken to the hospital facility owing to his health condition on Wednesday. All the leading national news outlets have reported the same.
As per the reports, Manmohan Singh, the man behind the Green Revolution was rushed to the New Delhi facility of All India Institute of Medical Sciences (AIIMS) after he complained of weakness and fever.
It has been widely reported that he has been suffering from the fever for a couple of days and he was rushed to the hospital when he said he is also feeling a bit of weakness and for better care, he was rushed to AIIMS. Mr. Manmohan Singh is said to be doing fine now and his condition is stable now.
AICC Secretary Pranav Jha had stepped in to clear the rumours and false news on the health condition of Manmohan Singh. Saying that the former Prime Minister's health condition is stable now, Pranav said they will share the updates.
"There are some unsubstantiated rumours with regards to former PM, Dr Manmohan Singh ji's health. His condition is stable. He is undergoing routine treatment. We will share any updates as needed. We thank our friends in media for their concern," the Congress leader said in the tweet.
This is the second time Manmohan Singh was taken to the hospital due to his health condition. Earlier in April this year, the Ex-Prime Minister was taken to the hospital after coming in contact with the novel Coronavirus. After undergoing treatment, he had recovered from the virus and was discharged accordingly.