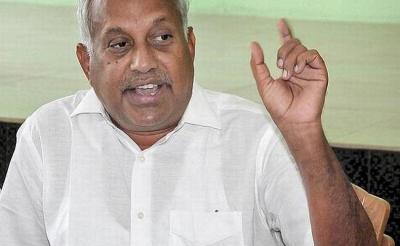 Andhra Pradesh is facing issues with the power crisis as the thermal power plants are facing a shortage in the supply resulting in the people facing power cuts for longer hours. Earlier, the advisor to the government Sajjala Ramakrishna Reddy had urged the people to cut down the power consumption in the wake of the coal shortage.
To beat the power crisis, the state government is looking at other options like purchasing power from other states that have power in surplus. Seeing the situation, the states are quoting higher prices than the actual prices. With no o[ption left, the government is forced to buy power at higher prices.
Reacting to the power crisis in the state, Congress senior leader and former Tirupati Lok Sabha member Chinta Mohan slammed the government and asked how will women watch Karthika Deepam and other serials.
The former Parliamentarian found fault with Sajjala Ramakrishna Reddy's comments asking women to not use power between 6 PM to 10 PM. How come women can watch series if the power consumption was to be reduced, he asked.
The Andhra Pradesh government has no right to ask women to not watch the serials citing the shortage of power supply as the reason. The government should have focused on this earlier so that the current situation would have not arisen, Chinta Mohan said.