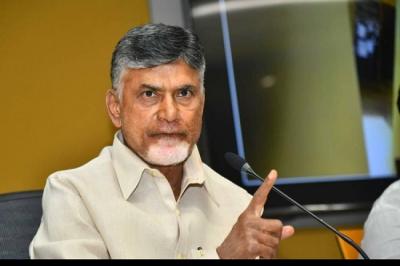 It is now quite clear that the TDP is on a downward slope in Kuppam. Despite Chandrababu's three-day tour, the situation has not improved much. Even the TDP sources assume that things are not normal in Kuppam and that a TDP victory in 2024 could be very difficult. Though there are two more years to set the house in order, a massive victory is no longer possible. Even if the TDP scrapes through, it could be by a small margin.
So, the TDP thinking heads of contemplating to make Chandrababu contest from two places – one from Kuppam and the other from the North Andhra region, especially Vizag. Earlier, NTR had once contested from three seats and won from two places. Later, he used to regularly contest from both Gudivada and Hindupur. It is another matter that he used to keep Hindupur after winning from both.
But another section of the TDP feels that this move to contest from two places could actually boomerang as it could be interpreted as conceding defeat even before the contest. They argue that this move could further demoralise the party workers and cadre. But, will Chandrababu boldly claim that he would not shy away from contesting from Kuppam and that he would not contest from any other seat? Whether Chandrababu plays the bold game or will he play a safe game will be decided in the coming days.