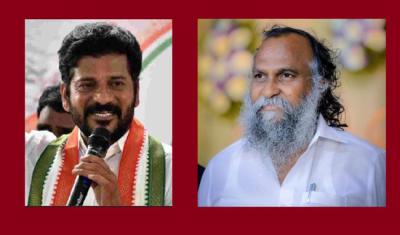 The winter sessions of the Telangana assembly for the 2021 edition is all set to be held from September 24, i.e, today. Following this, the opposition parties are busy making plans on how to counter the ruling Telangana Rashtra Samithi(TRS) in the house during the sessions.
One of the opposition parties in the state, Congress also held a key meeting for the brainstorming sessions with the key leaders in the Telangana wing of Congress to discuss various issues about the sessions. The meeting had made many heads turn as MLA Jagga Reddy made some serious comments.
Media reports say that Jagga Reddy had expressed his severe dissatisfaction over TPCC chief Revanth Reddy running the show single-handedly and opined that one person cannot lead the party like a star and all the leaders should be given importance.
Media reports say that Jagga Reddy felt bad that when the TPCC chief visited Zaheerabad neither he nor Geetha Reddy were informed by the PCC and asked if it was a political party or a private entity. He reportedly asked the leaders present at the CLP meeting as if Revanth Reddy wants to send a message that there are issues between them by not informing them about the visit.
Jagga Reddy went on to say that, the programs in the party were being fixed without any discussions at the party committee which is not fair. The protocol is not being followed. Single hero culture will not work in Congress and for the sake of one person's image the other leaders are facing issues, Jagga Reddy reportedly said.
Talking about the seniority in the Telangana Congress party, Jagga Reddy is believed to have said that, even before Revanth Reddy was made Telangana Pradesh Congress Committee chief, he has been in the party and represented the party in the Assembly three times.
With Jagga Reddy making sensational comments against the one-man show in the Congress party allegedly, more than the CLP meeting to target the ruling party, the comments made by Jagga Reddy have caught everyone's attention and the comments made many heads turn. However, the reaction from Revanth Reddy is awaited.