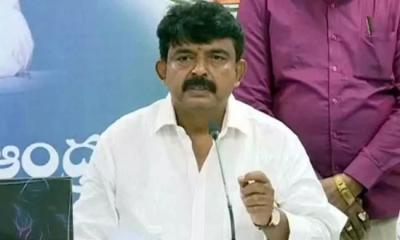 A couple of prominent film personalities from Tollywood have met Andhra Pradesh minister Perni Nani today. After discussing with him for a few hours, the meeting came to an end. This meeting was held by Film Development Corporation and it was attended by producers Dil Raju, DVV Danayya, C Kalyan and a few other distributors and theatre owners.
Speaking about the major meet, C Kalyan said that bagged the support of the government. He stated that they themselves asked for online ticketing and quoted that the film industry is quite happy.
Adiseshagiri Rao told, "Online ticketing system used to be there before but it was optional. We asked the government to make it compulsory for which the government said that they will support for the welfare of the industry. They even said that they will look into solving the problems of theatre owners".
Another producer NV Prasad said, "A few of us had a meeting with Andhra Pradesh minister Perni Nani. This kind of meeting happened after a long time and this is the first one after separation. There is no problem with the government selling the tickets. People who used to book tickets in BookMyShow will be using the government's website from now on. We did not discuss about the increase in ticket rates. We took the problems related to theatre maintenance into the notice of the government."