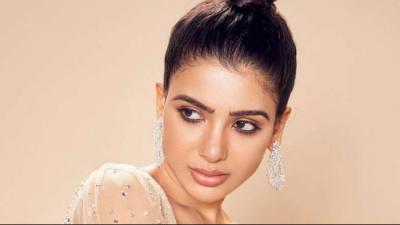 People used to send messages through pigeons back in the days and letters came into the picture later. Now, everything is replaced by social media where people can express their feelings through pictures, words, quotations and many other ways. They can find the right choice of words to say what they want in a perfect manner.
Star actress Samantha is using her Instagram to reveal her inner feelings to Naga Chaitanya as per many people. As we know, a lot of rumours have popped up regarding Samantha and her husband Naga Chaitanya having some differences. A lot of people claim that there will not be smoke if there is no fire. While both of them have kept their silence despite Samantha going for public events and Naga Chaitanya promoting his upcoming film 'Love Story'.
Now, Sam shared a few quotes from a couple of pages in Instagram. She wrote, "Ofcourse, I'll hurt you. Ofcourse, you'll hurt me. Ofcourse, we'll hut each other. But this is the condition of existence. To become spring, means accepting the risk of winter. To become presence, means accepting the risk of absence." In anoher story, she wrote, "You lose the right to complain when you turn around and do the exact same. Remember that."
While this may be pure coincidence, experts and netizens are stating that these were meant directly for Chaitanya. But a lot of people are questioning the need to do it on a public platform rather than message these personally.