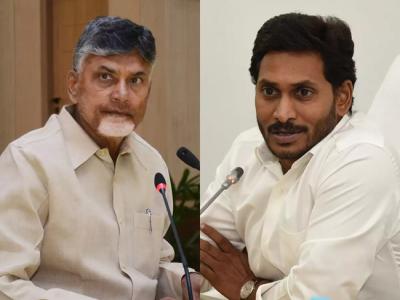 Badly bruised by the MPTC and ZPTC election results, Chandrababu Naidu will now face YS Jagan again in the upcoming monsoon session of the AP Assembly. A buoyed up Jagan is sure to give a tough time to a battered Chandrababu Naidu. A notification about the monsoon session is likely to be issued soon. The monsoon session promises to be a stormy one.
Like earlier sessions, this session too is likely to witness stormy debates, personal attacks and heated arguments. While the YSRCP is likely to attack Chandrababu over the massive defeat it suffered in the ZPTC and MPTC elections, the TDP is likely to take up issues like the recent attack by MLA Jogi Ramesh on Chandrababu's Undavalli agitation.
The TDP is also planning to take on Jagan on issues of  state government's dire financial position. The Centre's tough measures against Jagan government due to latter's borrowing spree is also likely to come up for the discussion. The TDP is also likely to highlight the failures of the YSRCP Government. Though notification for the session is yet to be announced, both the parties have begun sharpening their attacks against each other.
The session may also witness a likely reshuffle of the AP cabinet. YS Jagan has indicated that he would reshuffle the cabinet based on an evaluation of the performance of the ministers. Jagan has said that at least 80 per cent of the ministers would be replaced to give a fresh look to the council of ministers.