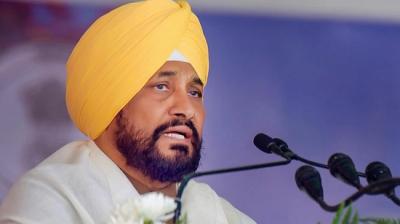 Taking the political crisis in Punjab Congress to the next level, Captain Amarinder Singh had announced the news of stepping down as the Chief Minister. The news came before the CLP meeting on Saturday. The political experts have started their analysis on who will be the next Chief Minister.
To keep an end to the discussion, the Congress party had picked Charanjit Singh Channi as the successor of Amarinder Singh. While a few names surfaced as the aspirants of the post, the Congress party had zeroed on Channi for the Chief Minister post.
The Congress party had picked Dalit leader Charanjit Channi, who had won as the MLA from the Chamkaur Sahib Assembly constituency, who had earlier held the crucial ministries of Technical Education and Industrial Training.
Despite a few senior leaders in the Congress camp battling for the demand that the Sikh candidate should be made the Chief Minister, the political outfit had opted for the Dalit leader keeping the forthcoming general elections in Punjab hoping that the voters from the community will vote for the party.
Charanjit Channi has been active in politics since 2007 and entered the house in the same year. A decade later, Channi was added to the Punjab Cabinet in 2017 and now, he was picked as the Chief Minister.
Earlier, he had hit the headlines for the wrong reasons on the grounds of alleged involvement in MeToo. He had reportedly sent a derogatory message to a lady IAS cadre officer. Despite the issue creating a big sensation, the IAS officer didn't file any case.