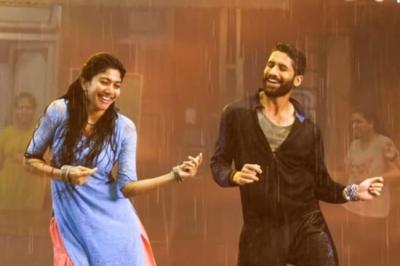 Not often do we see star heroes openly acknowledging the fact that they were tutored by their co-stars, or for that matter, even the directors of the respective projects. But that isn't the case with Naga Chaitanya. He has opened up about the help he took from Sai Pallavi while pulling off complex dance moves in Love Story.
"There were a few complex dance moves in the songs in the film. Sai Pallavi helped me a lot while practicing these moves. She broke down the complex dance moves to rather simple steps and that helped me a lot," he said.
Chaitanya went on to say that Sai Pallavi, and Eeshwari, who played an important role in Love Story deserve half the credit along with Sekhar Kammula if his performance is lauded by one and all after the film's release.
Chaitanya's comments are now going viral and they just go on to show how grounded he is, both as an actor, and also as a human being.
As for Love Story, the film is releasing in theatres on the 24th of this month. The Sekhar Kammula directorial is tipped to be an intense love drama.