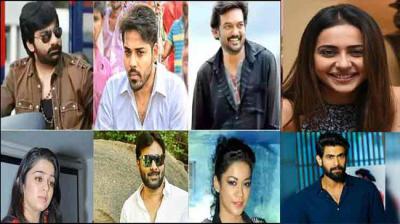 The investigation started by the Enforcement Directorate(ED) in the Drugs Case is going on at a rapid pace. The celebrities are appearing before the officials for the questioning. Only two people are left to appear for the questioning and with that, the investigation mostly comes to an end.
However, there is no information on what information did the ED officials gather in the case and where the investigation is leading to. The celebrities called by the officials were reportedly grilled for hours and a flood of questions were shot towards the celebrities.
Even the normal public is also wondering why the questioning is going for hours as there is no information on the details gathered by the officials. No statement came from the central agency on what issues were the celebrities questioned and the information they had gathered from there as part of the probe. With the media channels giving exclusive coverage on the questioning, the issue is currently one of the much-talked-about issues in the Telugu states.
On the flip side, the media reports say that the ED officials and the staff are showing enthusiasm in taking pictures with the celebrities who land at the ED office in Hyderabad for the questioning. The officials are said to be taking strict measures to see that the photos of the staff members with the officials were not leaked to the public and won't appear on social media platforms.
The media reports are of the opinion that a particular time slot will be dedicated for the photo session so that the staff at the office can take pictures with the celebrities. After the investigation gets over, the staff will reportedly take pictures post the investigation session.
The media reports have given birth to an interesting debate on the questioning being done by ED officials. The netizens are in a statement of shock after reading the news on this. Is this what the celebrities are called for the questioning, the netizens said.
Mumaith Khan had appeared before the ED office for questioning in the 2017 Tollywood Drugs Case today. Earlier, Puri Jagannath, Rakul Preet Singh, Ravi Teja, Rana Daggubati, Actor Nandu, and others have attended the questioning.