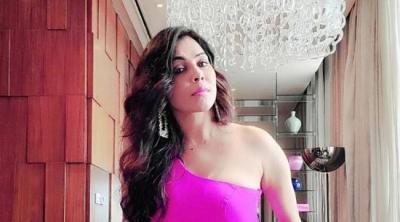 A Bollywood actress faced a horrific incident when she was surrounded by a group of masked men. The men held the actress at gunpoint and robbed her of Rs 7 lakhs. The actress said she was deeply disturbed by the incident.
Going into details, Actress Nikita Rawal who shot to fame with films like Black & White,Mr Hot Mr Kool, and The Hero Abhimanyu visited the national capital Delhi for her shoot purpose. However, she had experienced an unwanted situation when she was robbed by a few men.
The actress said the incident took place in Shastri Nagar locality in Delhi. Giving more details on the incident, Nikita Rawal said that the incident took place at 10:00 PM. My aunt was not present at the house when the incident took place, she said.
She spoke to a few media outlets on the issue and said, the incident was the traumatic incident she ever faced in her life. I feared that the men would rape me, she said. After the incident, she rushed back to Mumbai.
I was very scared at that time. I had dreaded that they would kill me or rape me. Those 10 minutes were quite scary and I can't express how I felt at that time. When the masked men left the place, I immediately rushed into the house and locked myself in the wardrobe. I returned to Mumbai the next morning, Nikita Rawal said in an interview to a leading media outlet.
I am still unable to come out of the trauma caused by the incident. To save me from the men, I had locked myself inside the wardrobe. Holding me at gunpoint, the men demanded to give the things that were with me at that time, the actress said.
I was walking to reach my aunt's house at around 10 PM. Out of nowhere an Innova appeared and masked men approached me. They held a gun towards me. Thinking about what happened is also troublesome, she maintained.
Based on the information shared by the actress, the belongings the masked men took from her include rings, a diamond locket, a watch, earrings, and cash. The belongings are worth around Rs 7 lakhs. She had lodged a complaint with the cops and the investigation is underway.