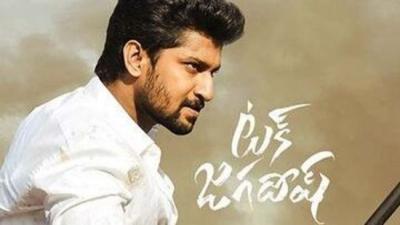 For those who don't already know, Nani's Tuck Jagadish premiered on Amazon Prime Video on the 10th of this month. The film premiered on the platform amid sky-high anticipation and buzz but it couldn't garner a unanimously positive response from the Telugu audience. The Shiva Nirvana directorial received rather lukewarm reviews. However, that isn't stopping Tuck Jagadish from putting on a great show on Amazon Prime Video. In fact, the Nani starrer is rewriting records on the OTT streaming service.
The latest news is that Tuck Jagadish has emerged as the most watched Telugu film on Amazon Prime Video. The film has clocked more viewership than any other Telugu film that is streaming on Amazon Prime. What is even more interesting is that Tuck Jagadish topped the list of most watched films just 5 days post its world digital premieres. In terms of viewership, Tuck Jagadish really is a winner and we can even call it super successful celluloid.
Nani plays an action-oriented role in Tuck Jagadish, which runs on a family backdrop, Aishwarya Rajesh, Ritu Varma, Jagapathi Babu, and Daniel Balaji play the other important roles in the Shiva Nirvana directorial. Hadn't it been for the formulaic approach and an outdated story, the film would have made for a far more compelling watch. Nani delivered a fine performance in the actioner and he shoulders the film with his exquisite screen presence.
Incidentally, Nani was skeptical about Tuck Jagadish's OTT release. Right ahead of the film's Amazon Prime premieres, he wrote "I am the biggest fan of theatres and Tuck Jagadish is a quintessential Telugu film which we would've loved watching in a theatre with a full house and it was always meant to be experienced on the big screen for a festival. I am quite torn between the pressures the producers are facing in these uncertain times with big stakes at risk. With the unpredictable conditions here and abroad and the unfortunate restrictions on theatres in Andhra, it has become a conflict in many ways. I have the utmost respect for the producers and I believe any call regarding the film they make, should be theirs. So here I am, at crossroads for the second time! Leaving the decision about Tuck Jagadish to SHINE SCREENS. No matter what, I will do my 100 percent till it reaches all of you in whatever way."