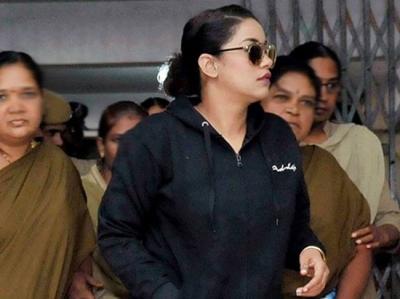 The law enforcement agency Enforcement Directorate(ED) is digging deeper into the alleged financial transactions in the 2017 Tollywood Drugs Case that had shocked the entire nation. The ED officials had served notices to the celebrities and directed them to appear for the questioning on the prescribed dates.
Only three celebrities were left to appear before the ED office in Hyderabad. The investigation in the case would come to an end on the 22nd of this month. Tollywood actor Tarun would be the last one to attend the questioning.
Actress Mumaith Khan, who shot to fame with special songs in Tollywood was asked to appear before the ED office on September 15, i.e tomorrow, followed by Tanish and Tarun who would reach the office on 17th and 22nd of this month respectively.
Media reports claim that the actress might face questions on the alleged money laundering and her interaction with drug peddler Kelvin Mascarenhas. He is the prime accused in the case and he had recently surrendered himself before the ED officials. The investigation is said to be going on based on the info he shared.
Earlier, celebrities like Puri Jagannath, Rakul Preet Singh, Rana Daggubati, Mass Maharaja Ravi Teja, and Charmy Kaur have appeared before the officials. The celebrities were said to have been grilled by the officials.