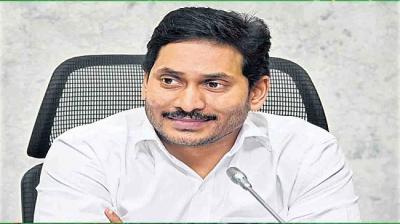 YSRCP chief and Andhra Pradesh Chief MinisterYS Jagan Mohan Reddy chaired a review meeting on the medical and health department at the Chief Minister Camp Office in Tadepalli on Tuesday. During the meeting, the concerned authorities were directed to take the required measures.
The Chief Minister said that 50 percent of the beds should be allocated for the Aarogyasri patients. The facilities in the state-run facilities should be increased to a level that people should come to the hospitals, he said.
Addressing the meeting, Jagan said that hospitals that have the availability of doctors should be the main criteria in selecting the hospital facilities. The Health hubs should keep a special focus on setting up special hospitals that conduct organ transplantation. The companies that are into maintaining the hospital facilities without profit intention should be prioritized, he said. The Chief Minister was informed on how the medical facilities and corporate facilities were run in the state.
CM Jagan said that to look after the affairs of the hospital's special managers would be appointed. The managers will look after the management of the services in the hospitals besides looking into the management of the biomedical waste.
The Chief Minister directed the officials and authorities present at the meeting that the best services should be introduced in the state-run hospitals and the facilities should be preferred by the public for the medical needs and the management should be focused more, the Chief Minister added.