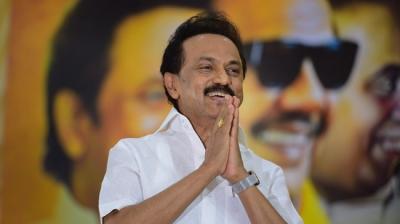 The first time Chief Minister, MK Stalin, who recently completed 100 days as the Tamil Nadu Chief Minister has been taking good initiatives and schemes. His initiatives are setting him apart from the previous Chief Ministers of Tamil Nadu. He made another good decision.
The Chief Minister announced free travel for the police personnel in the districts where they render their services. Besides this, the government had also announced that the risk allowance would be increased to Rs 1,000 from the existing Rs 800.
The Tamil Nadu government announced a flood of allowances for the police personnel. Under the same, the Constables and Police Constables would be given extra leaves of one week. Along with the Police personnel, the free medical checkups would also be done for their spouses.
On top of that, the state government announced that multi-crore Police quarters would be constructed in the Thousand Lights area. The project is worth Rs 275 crore.