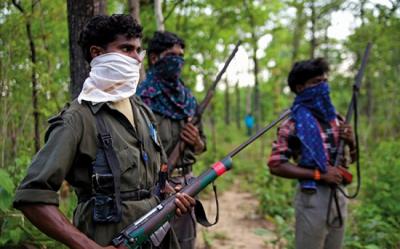 The spate of surrenders by the Maoist top brass has become a cause for worry for the Maoist leadership. Over the last two years, the recruitment has touched nadir, while the attrition levels are very high.  What is worrying for the Naxal leadership is the fact that as many as 171 Maoists, most of them from the top rungs of the party, have surrendered to the police in the last few years..
With the police and the security forces gaining an upper hand in the rugged mountainous and forested terrain in the Dandakaranya region, several Maoists have surrendered because of disillusionment with the Maoist tactics, marital issues, internal tussles and more importantly, ill health.  Corona has proved to be deadly for the Maoists. Several top leaders died due to covid and spread of the virus is becoming easier because of the way they live in the jungles.
Charla Sabari area committee secretary Haribhushan's wife Sarada is said to be critically unwell and likely to surrender in a couple of days. Another key leader from Mulug are is said to be in talks with the local political leaders to surrender to the police.  Several Naxal leaders in the Bhadradri-Kothagudem area have also surrendered.
In the last one year alone, as many as  50 top leaders have surrendered. This year, another 42 surrendered so far. In addition, 52 couriers and informers too have surrendered. All these have caused great anxiety and uncertainty among the Maoists in the region.