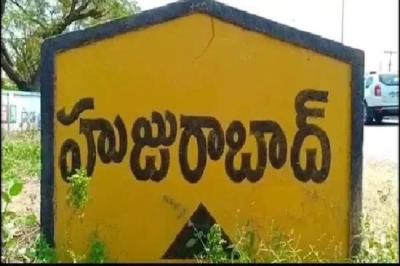 The battle ground constituency Huzurabad has reached a point that every single development in the region would get everyone's attention. If it's related to elections then the situation will be more interesting.
As everyone is waiting for the election notification for the by elections to be issued, the number of candidates to contest the elections had made many heads turn.
Going by the media reports, not less than 2,200 candidates would run the elections. The contestants include independent candidates and the associations of various castes.
If these reports appear to be true and more than 2000 nominations will be filed, the election episode will be discussed across the country.
Not only the contestants, the proposers count in the election will also be the highest for the elections as per the reported contestants.
If 2200 candidates run the election, the proposers will be 22,000, 10 proposers for each candidate.
This will translate to 10 percent of the total voters in the constituency. While Huzurabad assembly constituency enjoys a voter population of 2.26 lakh, 22,000 of them would be the proposers.
The development would surely confuse the voters and the possibility of wrong votes and confused votes cannot be ruled out here as it happened a few times earlier.
The Election Commission would face a big task to allocate these number of symbols for the candidates. The similarities between the symbols would impact the winning chances of the candidates.
However, the Etela Rajender's followers allege that it is nothing but an act to confuse the voters and the ruling party is behind this.
Huzurabad by elections were called by former Minister Etela Rajender who shifted his loyalties to BJP from TRS after the infamous land grabbing allegations.
After Etela Rajender was accused of grabbing lands that belong to the endowment department, he was removed from the Telangana Cabinet and his portfolio was transferred to Chief Minister KCR.
Etela Rajender who was not happy with the developments in this regard resigned from the MLA post and TRS membership and wore saffron shawl in the presence of key Bharatiya Janata Party leaders.