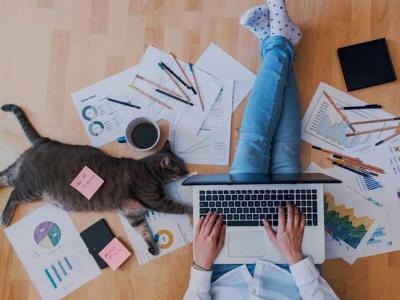 Work from home module became the new normal to the employees since the pandemic emerged. In the first and second waves, employees who left to their natives places have been working from home. As the experts are warning about the possible third wave of Covid, the module is expected to be followed further.
A recent survey carried out by a firm has found out that the majority of the IT/ITeS companies in Hyderabad are of the opinion that the hybrid module will be the work model in the future.
In the recent survey conducted by the Hyderabad Software Enterprises Association (HYSEA), around 70 percent of the companies opined that hybrid model will take over the traditional work from office module.
The hybrid model with rotation is going to be the way of work in the future, the companies that took part in the survey said.
Hybrid model is a popular model in the western countries which made its way to India.The module enables the employees to either work from home or from the office. However, companies sometimes prefer allowing both the employees to get the creative output.
Coming to the survey outcome,around 37 percent of the companies voted for the hybrid model with a rotation of work from home and work from office.
33 percent of the companies are of the opinion that both WFH and WFO should be partial and 22 percent of the firms are in a confused state to pick one between the two.
On the other hand, six percent of firms said that they are in favour of office atmosphere as it used to be before the pandemic.
As a result of the work from home, the lion share of employees of the companies irrespective of its size have been working remotely and the employee percentage working from office is very less now. Employees have adapted to the new model where they can take care of office work and household work too.
However, by the end of 2022, around 79 percent of the employees will see around 90 percent of the workforce working from the offices and the companies are said to be in the process to do so.