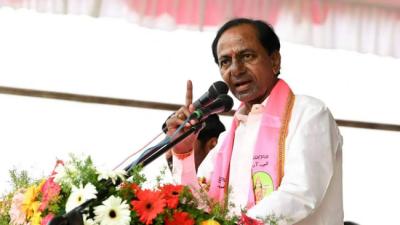 Will the ambitious Dalit Bandhu scheme boomerang on the TRS and KCR? If the internal surveys commissioned by KCR are any indication, the Dalit Bandhu scheme may actually open a can of worms and may pose more problems than it seeks to solve.
The survey report showed that many BCs, who form nearly 50 per cent of the votes in Huzurabad, feel that there must be a BC Bandhu scheme for them too. After all, there are poor  people among the BCs too, they argue. The survey, commissioned on 6311 Dalit and 11,325 non-Dalits (mainly BCs) has shown that the BCs are unhappy at being ignored. The survey which elicited opinions at the state level, has indicated that there could be a blowback from the BCs.
More shockingly, the survey also reportedly revealed that even the SCs, for whom the Dalit Bandhu scheme is intended, are wary of the scheme. A large number of the respondents felt that they would take a decision on voting for TRS only after the promised Rs 10 lakh per family were deposited in their accounts. Many felt that the scheme would die down once the elections are over. These survey results have come as a surprise for the TRS thinking heads.  They are said to be realizing that instead of benefiting, the scheme might even boomerang on them.
It is because of these adverse results the launch of the project has now been shifted to Vasalamarri village in Yadadri district. The idea is to build confidence among the Dalit voters that this is not a mere election stunt. Since Vasalamarri is a small village with a smaller Dalit population, implementing the scheme would be easier, sources say. The government now wants to showcase Vasalamarri and seek votes in Huzurabad. It is because of this that the location of the Dalit Bandhu launch has been changed, sources say.