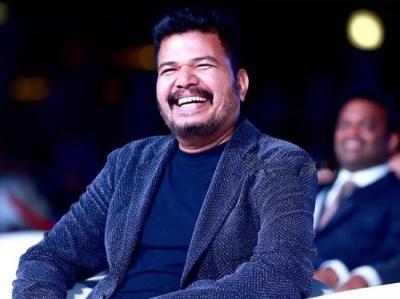 Maverick director, Shankar is a perfectionist. He takes years together to complete his projects. He took close to 3 years to complete Rajinikanth's Robo and spent around Rs 2 years on Vikram's I. He usually spends a whole lot of time on post-production and that is one of the main reasons why he takes 2-3 years to complete a project. But that won't be the case with Shanka's next film, tentatively titled RC15. He plans to complete this project in well under a year. He has already started working on the pre-production of the film and will be done with the same in a month or so from now. He is waiting for Ram Charan to wrap up RRR. RC15 will be hitting the floors as early as this September.
Shankar plans to take RC15 onto the floors by this September and he is determined to release the film in theaters next summer season. For that to happen, Shankar will have to complete RC15 by March next year. It would mean that RC15 shoot will have to be wrapped up in just around 7 months, which is unlike Shankar's usual working style. But as it appears, there is a big change in Shankar and he is willing to put in his best efforts to make sure that the film indeed releases in theaters next Summer season. Shankar has also agreed to work on the Hindi remake of Aparichithudu next year. Also, he will have to complete Indian 2 sooner or later. So, he will have to wrap up RC15 shoot as early as he possibly can.
RC15 shoot will commence at a specially assembled set in Hyderabad. In the first schedule, the unit will can a song featuring Charan and Kiara Advani. This song will be shot in a grand manner and it will mark the commencement of the shoot. Shankar is altering his ways and he plans to wrap up RC15 shoot at the earliest, which not only helps him focus on his other commitments next year but also ensures controlled production costs. More details about RC15 will be out once the shoot commences.