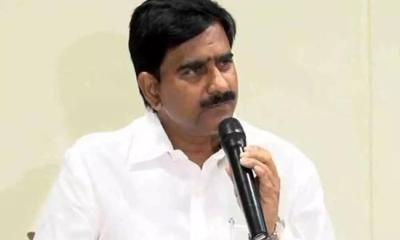 There is complete shock in the TDP over the arrest of senior leader and rural Krishna district strongman Devineni Umamaheshwara Rao. Devineni Uma, who has been challenging the YSRCP government to arrest him, was booked in a petty case and then was shifted to Rajahmundry jail. Even Devineni did not expect to get arrested in this petty case. He too looked surprised.
Devineni Uma's arrest is being seen as part of the pay-back-in-the-same-coin politics of YSRCP. The arrests began with Atchen Naidu. Later, it was Kollu Ravindra. Senior leader like Dhulipalla Narendra, former Whip Kuna Ravikumar, ex-MLAs Chintamaneni Prabhakar, BC Janardhan Reddy, Nallamilli Ramakrishna Reddy, JC Prabhakar Reddy, MLC BTech Ravi were arrested in connection with different cases. Most of these leaders have largely fallen silent after coming out of prison.
The biggest problem is that the TDP leaders are not accustomed to protest politics. For most of their political careers, they were in the ruling party. Arrests are largely unknown to the TDP leaders. Hence, arrests are shocking them into silence. For instance, both Kollu Ravindra and Dhulipalla Narendra are inactive these days.
Devineni Uma has been challenging the government for the last two years. He dared the YSRCP to arrest him in the irrigation scam. He even staged a sit-in in Gollapudi asking the government to put him in prison. However, the YSRCP, which ignored him all these days, suddenly moved in and arrested him in a petty local dispute. Interestingly, the protests against Devineni's arrests are minimal. Local leaders and even state-level leaders were largely silent on his arrest. Several leaders reportedly feel that Devineni brought it upon himself with his brazenness. The protests seen during Atchen Naidu's arrest were not seen during Devineni's arrest.