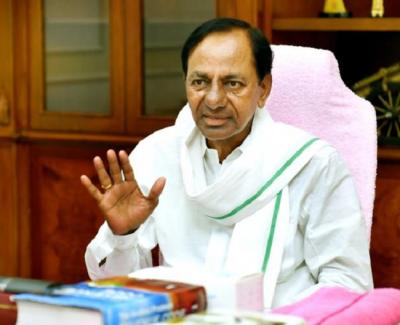 Telangana Chief Minister KCR has brazened it out on the Dalit Bandhu scheme. Reacting to the allegations that the Dalit Bandhu scheme, which entails giving Rs 10 lakh to every Dalit family, was meant to garner votes in the Huzurabad bypolls, he said he has brought the scheme for votes. He admitted that the sop was meant for the bypolls.
He said that he was running a political party not a monastery of selfless people. He said a political party will work to derive political benefit from everything it does. So, having an eye on electoral benefits is not only not wrong,  but is also absolutely necessary.  Referring to Huzurabad byelections, KCR said that every political party wants to win the elections. This is a contest not a sacrifice, he added.
He said that even those who have done nothing for the people are hoping to get the votes. In fact, they are going round the town telling people to vote for them. We have done some good work and on the basis of this work, I am asking the people to vote for me and my party. What ir wrong in it, he asked.  I am not  a selfish politican. Had I been a selfish politician, I would have launched Dalit Bandhu scheme in my constituency of Gajwel. He said there was nothing wrong in giving electoral sops.