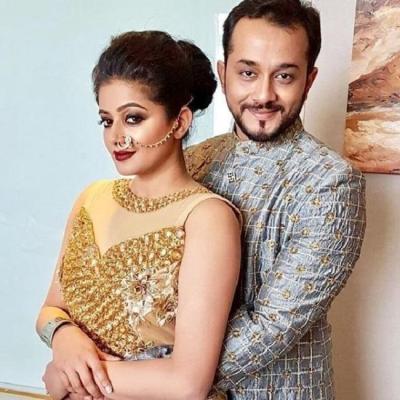 National award winner Priyamani has been in the industry for a long time. She has been doing films since 2004-05 but she is still staying in the limelight thanks to her craze. The 'Yamadonga' actress got married in 2017 to Mustafa Raj. After taking a small gap, she is back as the judge of a popular dance show and is acting in some prominent roles.
Four years into her married life, Priyamani is facing legal troubles now. Going into the details, Priyamani's husband Mustafa Raj has reportedly not given divorce to his first wife Ayesha. News is that Priyamani's marriage is still invalid and Ayesha is still Mustafa's wife. While talking to ETimes, Ayesha said, "Mustafa is still married to me. Mustafa and Priyamani's marriage is invalid. We have not even filed for divorce and while marrying Priyamani, he declared in the court that he was a bachelor."
When contacted, Mustafa dismissed Ayesha's claims and said, "The charges against me are false. I am paying the children's maintenance to Ayesha regularly. She is simply trying to extort money from me." He went ahead and stated that they were separated in 2010 and the divorce was given to her in 2013. He questioned Ayesh's motives behind raising this issue after being married to Priyamani for the last years.
Ayesha is a mother of two kids and claims that things couldn't get sorted out by herself which is why she took the legal route. Priyamani has stayed silent on this topic till now and we need to wait and see if she responds or not.
She was last seen playing the role of Venkatesh's wife in the recently released rural drama 'Narappa'. Priyamani also played the role of Comrade Bharatakka in Rana Daggubati and Sai Pallavi's intense love story titled 'Virataparvam' which is made in the backdrop of Naxalism. Apart from that she is busy with some other interesting projects and being the judge of a hit dance show.
Priyamani acted in all the South Indian languages and did a crucial role in the Hindi film 'Raavan' directed by Mani Ratnam. She even did a special song in Shah Rukh Khan's 'Chennai Express'.