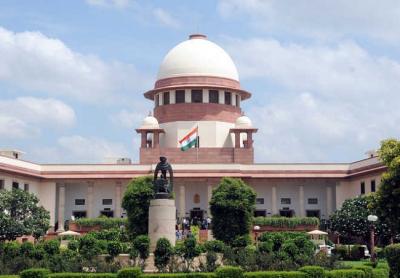 Candidates with criminal background running the elections is always a debatable point in India. While the public wants people with criminal history to stay out of the elections, that seems impossible.
Now a PIL was filed in the Supreme Court seeking action against the parties that have not mentioned or revealed the details of the candidates with criminal background.
After hearing the arguments of the petitioners and advocates, the Supreme Court has reserved its verdict on the petition. The petition has caught the attention of the political parties and observers as well as what verdict will come from the Apex Court.
As per the media reports, the advocates who represented the petitioners presented their arguments before the bench Justice Nariman.
The advocates on the behalf of the petitioners requested the top court that political parties which have not revealed the details of the criminal record of the candidates should be derecognised or else the election symbol of the parties should be suspended temporarily.
On the other hand, advocates who appeared on the behalf of political parties told the court that, if the Election Commission derecognise a party, then it would impact the democracy
The argument has lasted for a long time and everyone is eagerly awaiting to know what the Supreme Court will decide in this regard. In particular, the tension between political parties is too high.