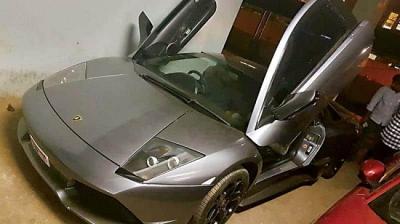 The practice of evading the tax to use the premium and imported cars surfaced in the pearl city Hyderabad after the Directorate of Revenue intelligence (DRI) officials seized a luxury car in Malakpet area.
As per the media reports, the seized car is the petrol version of premium variant of Nissan Car that costs more than one crore. The vehicle reportedly belongs to a businessman who hails from Hyderabad.
After digging deeper into the issue, the DRI sleuths reportedly unearthed a racket that is involved in smuggling luxury cars to owners in a way that they will be barred from paying the taxes.
Dozens of cars were smuggled and sold to owners in wrongful manner allegedly. The mafia racket is said to be based in Mumbai but operates across the country.
Using the loopholes that Foreign ambassadors and diplomats need not pay taxes if they import luxury cars from foreign countries, the mafia is running the illegal business.
The business is run in a way that the imported vehicles will be shifted to Manipur for registration. The registration will be made under the foreign ambassador name. Once the registration process gets completed, the luxury cars will reach the bigshots.
As the officials have also received complaints that a few big shots are using this process to get the luxury vehicles so that they can bypass the tax payment, they swung into action and started probing into the matter.