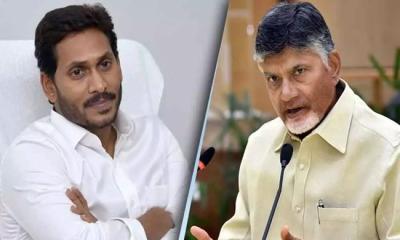 Caste politics are hitting a new low in AP these days. What is worse, the people of one caste are getting divided and are fighting among themselves. Take for instance the Kshatriya vs Kshatriya turn that the issue of Mansas Trust has taken.
On Monday, full page adverts appeared in all pro-TDP papers saying that the abusive language used by YSRCP Rajya Sabha MP Vijaysai Reddy and Endowments Minister Vellampalli Srinivas against Raju community leader and Gajapathi scion Ashok Gajapari Raju has hurt them. The advertisement, which kicked up a storm has even sought to warn the YSRCP leaders not to insult the Raju community.This was clearly an attempt to pit the Raju community against the YSRCP.
Realising the explosive nature of the advertisement, the YSRCP has countered this by using another Raju community leader. State housing minister Cherukuwada Sriranganatha Raju, who is also from the Raju community, gave a counter advertisement. He advised the Raju community to shun fissiparous tendencies It said giving a caste angle to the Mansas Trust was not wise and added that it would prove counter-productive
He said that Ashok Gajapathi's argument implies that the women do not have any rights in the Kshatriya community and asked people not to support it. He also sought to know what advantage would be there if Ashok Gajapathi is made the Mansas Trust and what disadvantage would accrue if Sanchayita, who is scion of the same Raju family, is made the chairperson. He said that there was large scale diversion of sand in Mansas Trust till the lands were given to the APMDC. He said that Ashok had also got Mansas lands auctioned without even informing the court. He said Ashok had also prevented applying for scholarships and fee reimbursements worth Rs 35 crore.
Whether Jagan's strategy of pitting a Raju against another Raju will succeed? Will he be able to alienate Rajus from Chandrababu's web of deceit? Well... for this story to unravel, let's wait and watch as the things unfold.