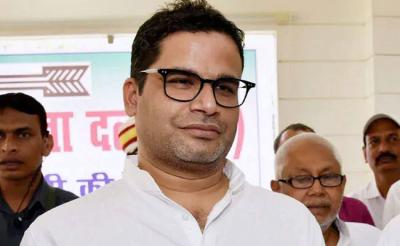 Poll strategist Prashant Kishore is fast turning out to be an enigma. His actions and comments are at variance. On one hand, he is talking of bringing about opposition unity and on the other, he is saying that a third front may not be able to contain the might of the BJP and Modi. He said that the third front is a tried, but failed experiment. So, what is up his sleeve?
In an interview to a media house, Prashant Kishore cryptically said that the third front is an outdated experiment. This model is not going to be useful for the current situation, he added. Does this mean that he has another model in mind? Is he planning something altogether different from the hitherto tested experiments? On his meeting with Sharad Pawar, he said that he and Pawar were trying familiarise with one another. 'We had disussed the political situation in the country and how to counter the BJP in the country,' he said and added that the issue of third front did not figure in their discussion.
On June 21, Sharad Pawar and PK met at Delhi. The meeting has aroused lot of curiosity in the political circles.  Soon after the meeting, Sharad Pawar gave a call for a meeting of all opposition parties on Wednesday. The aim appears to be bring all the opposition parties on one platform so that they can defeat the BJP. But at the same time, PK was hinting at a new political configuration which is totally different from the third front kind of politics. The political pundits are watching these experiments with lot of curiosity.