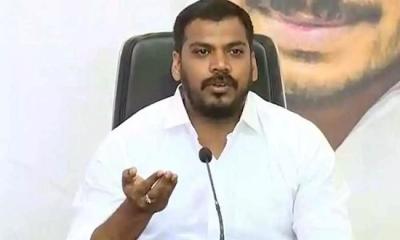 Andhra Pradesh Water Resources Minister Anil Kumar Yadav had responded sharply to the allegations to raised by Telangana over the projects that were being constructed in AP.
The Minister held a press conference on Monday and slammed the neighbouring state for raising false allegations over the projects.Calling the objections raised by Telangna incorrect, the Minister said, Andhra Pradesh is using water that was allotted to the state.
The Minister said that it was Telangana which had increased the capacity of Kalvakurthi and Nettempadu. The projects in Andhra Pradesh were being done as per the allocations made, he said.
The Minister went on to say that, Andhra Pradesh cannot take the water if the level comes down to 840 feet. We are just widening the projects. What's wrong in this, he asked.
The Cabinet Minister said, Chief Minister YS Jagan Mohan Reddy always wanted the two Telugu States to stay united and this is why he had offered helping hand for the neighbouring state.