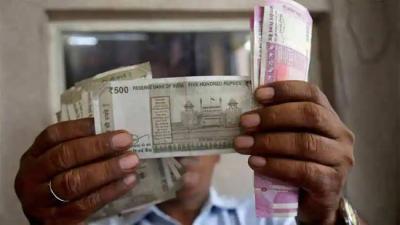 The Government servants of Telangana, who may have been dreaming about what to do with their hiked salaries, may have to wait another month to receive the hiked pay. Yes. In what could be seen as a shock to the employees, they will not get the hiked salaries this month. Their salary for the month of June would be old pay only.
The concerned departments have not updated the hiked salary and pension amounts as per the new fitment in the websites of the government. Then, the option papers of the employees would be collected, based on which the payable salary amounts would be calculated. The collection of the option papers is very important because the pay-scales  would be re-worked. This process will take another ten days. After this, the re-worked amounts would have to be entered into the systems. All this means, the hiked salaries would be credited only from the month of August. On July 1, the employees would have to take home old salaries only.
Sources said that the software for salaries and pensions too will have to be updated. Unless this is done, the payments cannot be done. As of now, there is no clarity about the payment of arrears for the months of April and May. A clarification would soon be issued on this, say the employees unions.