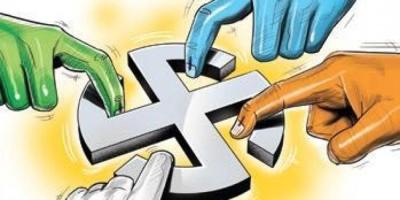 Now that Eatala Rajender has resigned from his MLA post, the bypoll to Huzurabad assembly constituency appears imminent in October. Sources say this bypoll would be held along with the bypolls in West Bengal. Both main parties - Eatala Rajender and the TRS are leaving no stone unturned for the bypoll.
Indications are that this bypoll could go down as the costliest bypoll till date in Telangana and the expenditure could overtake the expenditure during Nagarjunasagar bypoll. Estimates are that over 100 crore was spent in Nagarjunasagar bypolls. Even during the Graduate MLC constituency elections, money flowed like water. Some estimates say that over 30 crore changed hands in the election. Sources say that Huzurabad bypoll could surpass Nagarjunasagar bypolls. Sources reveal that both the parties have actually begun distributing money through various channels.
The parties are also getting the surveys done to gauge the mood of the voters and on how to influence them. The TRS has already deployed several of its ministers, MLAs and MPs in Huzurabad. Both Eatala group and the TRS are holding group wise meetings. Insiders say that Eatala wants the polls to be held as early as possible, while the TRS wants them to be held as late as possible.