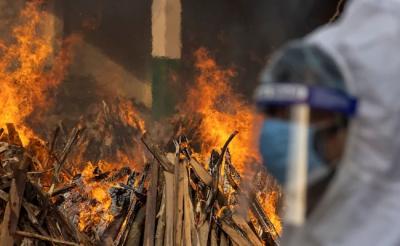 e other day, India reported the highest number of Covid-related deaths with over 6,000 fatalities. However, Bihar has to be blamed for the huge jump in casualties triggered by the ongoing pandemic.
The Covid deaths in the country had jumped at once after Bihar revised its data of deaths. On Wednesday, Bihar added 3971 deaths, which went unregistered in the official data so far.
After the addition of unregistered deaths, the total numbers of Covid deaths in Bihar had gone up to 9429 on June 10 from 5458 on the previous day. This translates to 72 percent of the growth in deaths.
The uncounted deaths were entered into the official records after the Bihar government had started to audit the casualties started by the pandemic. The government swung into action after the High Court identified irregularities in the data compiled  Buxar district.
A major share of the uncovered deaths was reported at private hospitals, under home isolation, and of post-Covid complications. These unaccounted deaths surfaced after the audit program.
Underreporting Covid deaths is not only the case with Bihar. Several other states are also doing the same, as international media has been alleging that the actual number of Covid deaths and infections might be many times more than the data shared by the Centre.