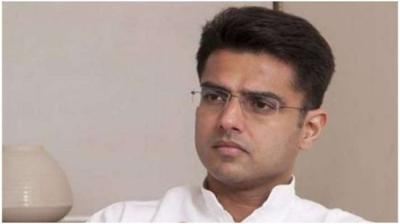 With Jitin Prasada's exit from Congress creating quite a sensation, a few Bharatiya Janata Party(BJP) leaders have claimed that Congressman Sachin Pilot would take Prasada's route and join the saffron party.
BJP leader Rita Bahuguna Joshi took a step ahead and claimed that he had spoken to Sachin and he might switch sides very soon.
Sachin Pilot has reacted to the claims, and said Rita Bahuguna Joshi might have spoken to Sachin Tendulkar, but not Sachin Pilot. She doesn't have the courage to speak to me, former Rajasthan deputy chief minister said.
Sachin Pilot said, he also heard that Rita Bahuguna Joshi said, she spoke with Sachin and he will join the BJP. She might have spoken with Sachin Tendulkar, but she doesn't have the courage to speak with me.
Reports of Pilot joining BJP surfaced after Jitin Prasada joined the party, leaving Congress ahead of the much=awaited Uttar Pradesh general elections. Now he rubbishes all the reports.