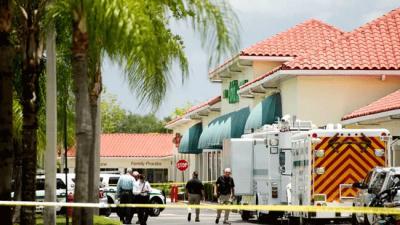 As an example of growing gun culture, the United States reported one more gun firing incident. Three people, including a child, succumbed to bullet wounds in a grocery store in Florida.
The shocking incident took place in Royal Palm Beach, in coastal metropolis city Miami in Florida state. As per the reports, three people, including the shooter were dead on the spot.
In the words of Palm Beach County Sheriff's Office: By the time the cops reached the spot, three people, one male, one female, and a toddler were found dead. However, the office didn't provide more information.
The new incident was the new addition to the incidents reported from south Florida. Earlier on Sunday, Miami reported a gun firing incident at a graduation party, leaving three people dead and five wounded.
In another incident, two victims lost their lives, while 20 people sustained injuries after three shooters opened fire on a crowd in Miami.