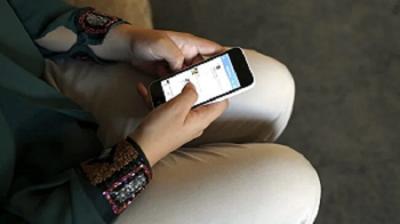 Uttar Pradesh state women commission's member Meena Kumari appeared before the media today. During the interaction, she was asked a question about the rise in rape cases and her response has stunned everyone.
Replying to the question, Meena Kumari has kept the blame on the over usage of mobile phones for the rise in rape cases and said, girls should not be given mobile phones as it degenerates the values.
The video of Meena Kumar blaming the mobile phones went viral on social media and the state women commission member was being criticised for her controversial statements.
In the video, Meena Kumari said that girls talk to boys over phones for hours and elope with them later. Saying that Mothers have a big responsibility, Meena Kumari said, the phones of the girls are not checked by the family members.
Delhi Commission of Women chairperson Swati Maliwal found fault with Meena Kumari's statement and said, such a bad mentality is the reason for the rape. In the tweet made in Hindi, she requested Prime Minister Narendra Modi to sensitize all the women's commissions
This is not the first time, statements made by Women Commission's member sparked a row. Earlier, National Commission for Women member Chandramukhi Devi opined that rape could have been avoided if the woman had not stepped out of her house, reacting to a gang rape incident.