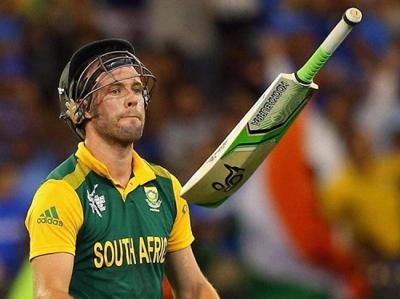 The cricket fans, mainly the South African fans, have high hopes that Mr 360, AB de Villiers would come out of his retirement and make a comeback to the Proteas team ahead of the forthcoming T20 World Cup.
As a piece of bad news for them, Cricket South Africa (CSA) said, AB D will not come out of his retirement and "once and for all" his retirement status will not change.
Former cricketer, South African cricket board Graeme Smith spoke to de Villiers over the cricketer coming out of his retirement. But the talks didn't yield any positive outcome, ABD cleared all the airs on this and said his retirement will remain unchanged.
Along with others, Graeme Smith also hoped that ABD would return back to the team. To his surprise, Mr.360 said, he is not in favour of returning to international cricket.
"AB de Villiers finalises international retirement.Discussions with AB de Villiers have concluded with the batsman deciding once and for all, that his retirement will remain final," Cricket South Africa said in a statement.
Before the 2021 edition of IPL, Mark Boucher, the South African National Coach announced that the Proteas cricket board will not leave any stone unturned to convince de Villiers to make a comeback.
In the middle of the IPL torment, de Villiers also said that it would be fantastic if he could fit in the team and play for the South African team for one more time.
AB de Villiers announced retirement from international cricket in 2018. With his steady performance in the IPL, the South African team gave it a thought of convincing the player, but in vain.