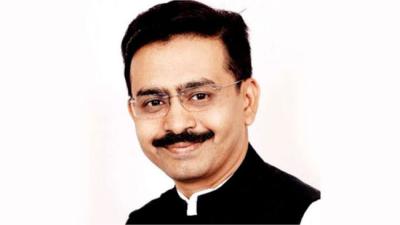 The second wave of novel Coronavirus is spreading in the country at a rapid phase. With the disease not sparing anyone, normal people, celebrities, film stars, politicians, and public representatives are also catching the virus.
Senior Congressman, Rajya Sabha member Rajiv Satav breathed his last at a private hospital on Saturday morning. He passed away, days after beating the Coronavirus infection.
Talking about the sad news, the General Secretary and Spokesperson at Pune City District Congress Committee said, even after recovering from Covid, he developed symptoms of pneumonia.
The 46-year-old Rajya Sabha was found positive for the virus earlier last month. After he tested positive for the virus, he underwent treatment for 23 days. After treatment, he had tested negative for the virus.
Taking to Twitter, Congress MP Rahul Gandhi condoled the death of the Rajya Sabha member. Calling Rajeev Satav, a leader with huge potential, Rahul Gandhi said it's sad to lose his friend.
"I'm very sad at the loss of my friend Rajeev Satav. He was a leader with huge potential who embodied the ideals of the Congress.It's a big loss for us all. My condolences and love to his family," Rahul Gandhi tweeted.