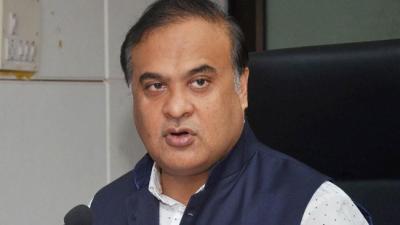 Finally,  a dyed-in-the-wool Congressman has become a BJP chief minister. Yes. Assam will now have Himantha Biswa Sarma as its Chief Minister now. He replaces affable Sarbananda Sonowal now. In fact, Sonowal himself proposed Himantha Biswa's name and it was seconded by several MLAs.
Till now all the CMs in the BJP pantheon are from the RSS-BJP stable. Even Pema Kandu, the CM of Arunachal, was a Congressman. But, he was basically from the RSS-VHP stock. Similarly, Manipur's CM Biren Singh too is an outsider, but not a Congressman. Thus Himanta Biswa will become the first Congress leader, who could make it as a BJP CM in a major state.
Known for his dynamic ways, hard work, quick silver thinking and master strategies, Himanta Biswa Sarma began his political career under the tutelage of legendary Congressman Tarun Gogoi. However, he fell out with Tarun Gogoi after he the latter tried to promote his son Gaurav Gogoi. Later, Rahul Gandhi's insensitive and insolent approach has alienated him from the Congress Party. He then joined the BJP and soon became its star campaigner and master strategist. He was holding over 6 important portfolios including health, finance, education and transport.
Such is the importance of Himanta Biswa that the BJP had kept a chopper ready for him at all times. He flew to all parts of North East to address crises in the North East for the BJP. A measure of HImanta's popularity can be understood from the over one lakh vote majority he got over his rival in the Jalukbari constituency.