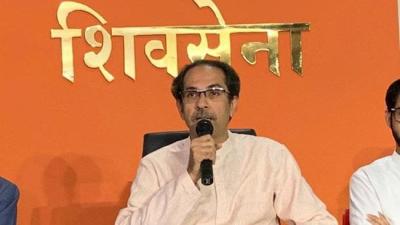 Shiv Sena, it appears, is in no mood to mend fences with its once-upon-a-time friend and now-foe - the BJP. Shiv Sena is continuing its tirade against the BJP over what it calls the MOdi Government's failure in handing Covid second wave. But while doing so, it has also made snide remarks against its current friend - the Congress Party.
Shiv Sena's mouthpiece Saamna has criticized the Modi government and said that the Central government  is still following the footsteps of the failed Nehru-Gandhi system. It said that instead of addressing domestic vaccine needs, the government had exported the vaccines to foreign countries. Now, with the crisis hitting India, the government is seeking the help of these very small countries. The Modi government is continuing with Nehruvian follies, Saamnaa said.
Now this comment is sure to offend the Congress Party, which considers Nehruvian policies sacrosanct. What is the use of talking about Atmanirbhar Bharat when the country if begging for the support of small countries, Saamnaa asked in a stinging writeup. The BJP has not responded so far. But, we are sure Shiv Sena's partner Congress will surely react.