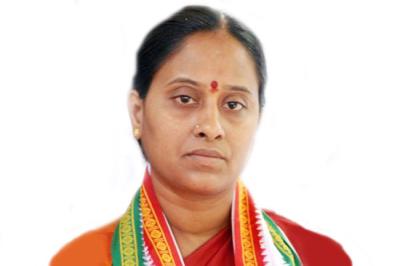 Till a few years ago, they were the tallest leaders in Warangal district. The couple was considered quite powerful. But today, they are a mere shadow of their former self. For a couple who was considered king makers, they are today finding themselves at the crossroads.

Yes. We are talking of the Konda Surekha and Konda Murali couple. Konda Surekha and Konda Murali were MLA and MLC for many years and Surekha was a key minister during the YSR regime. However, things began changing for them. They left the Congress to join the YSRCP. After the YSRCP decided to wind up its operations in Telangana, they joined the TRS. Surekha did become an MLA, but did not have any importance. Later, the couple joined the Congress. But, the Congress graph itself is plummeting so fast in Telangana that it is unable to revive the fortunes of the Konda couple.

Recent GWMC elections have shown that Konda Surekha has lost her Midas touch. The Congress had performed poorly despite her leadership. Now a big question mark hangs over the head of the Konda family. They see no future. Though there was an invite from YS Sharmila, Konda Surekha is unable to trust her as she  sees no future for Sharmila party.