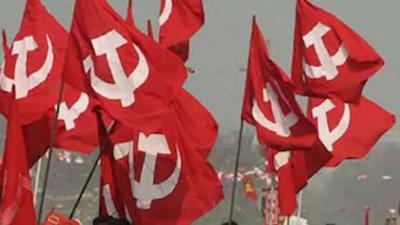 The CPM, which once ruled West Bengal for over three decades, is now all but decimated. The party barely has a presence there. Not just West Bengal but even the mini-Bengal, it appears, has completely rejected the CPM. The mini-West Bengal we are talking about is Nakrekal in undivided Nalgonda district .
The party, which had continuously sent CPM stalwarts like Narra Raghava Reddy and Nomula Narsimhaiah to the assembly, had got just a mere 48 votes in the Nakrekal municipal elections. One candidate polled 44 votes, while the remaining candidates polled just four votes. In another bizarre development, the party candidate from one ward did not get even her vote. She got zero votes.
Till 2009, the CPM had a monopoly over this constituency. Now, the party has become so weak that it could put up just three candidates. One of them, Sakuntla Narasimha got 44 votes in Ward No 1. The total number of votes here are 1003. In Ward No 10, Chennaboyina Nagamani, the CPM candidate, polled just four votes out of a total of 989 votes. Shockingly, CPM candidate from Ward No 5 polled zero votes. The CPM candidate, Krishna Mohini, has her vote in Ward No 1. So, she could not vote for herself in Ward No 5. What a fall for the CPM in its former citadel.