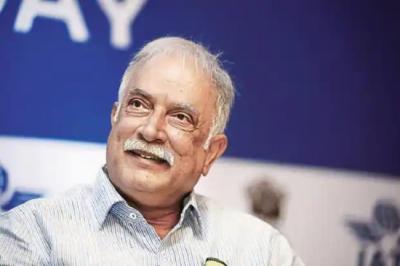 Why is Ashok Gajapathi Raju angry with Chandrababu Naidu? He has recently expressed his displeasure with his leadership by abstaining the party's online meeting. He defied the party diktat to boycott the ZPTC and MPTC elections and has put up candidates. It is another matter that his candidates lost badly.
Ashok Gajapathi Raju was obviously not happy with Chandrababu's boycott call. He had put up his candidates. But sources say that there is another reason for his anger. The boycott of the ZPTC and MPTC elections was just a façade, say insiders. They say that the Gajapath king has several other reasons to be unhappy with the TDP boss. Of late, he is finding that the party's AP unit president is not just ignoring him, but even insulting him. He is not being consulted on any issue and his opinion carries no weight. Ashok is also unhappy that several leaders, who are much junior to him, were deliberately ignoring him. Upset by all these, he has decided to raise a banner of revolt by boycotting the party meet called by Chandrababu Naidu.
Ashok Gajapathi Raju also feels that the party did not come to his rescue during troubled times. It did not do what it should have done, Ashok Gajapathi Raju feels. Hence, he decided to speak up and oppose Chandrababu Naidu.