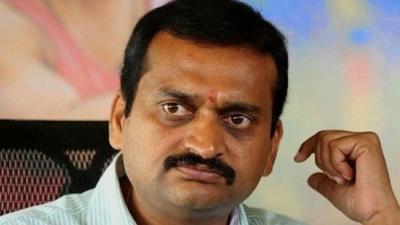 Comedian turned producer Bandla Ganesh who is known for his aggressive speeches and controversial statements has been admitted in hospital after getting affected with Coronavirus for the second time. He recovered from the virus a couple of months back but he showed symptoms once again after the pre-release event of 'Vakeel Saab'.
He was then admitted in Jubilee Hills Apollo hospital after his situation got worse. He was kept in the Intensive Care Unit (ICU) till recently and with his condition getting a bit stable, he is now shifted to the normal ward. The doctors reportedly claim that he is improving now.
As we know, Bandla Ganesh gave a thunderous speech at 'Vakeel Saab' pre-release event which went viral. He is going to produce a film with Pawan Kalyan as the lead actor.