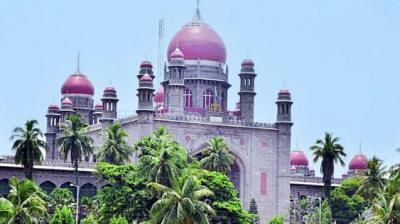 Hearing a petition on the Coronavirus situations in the state, the Telangana High Court made sensational comments and found fault with the officials for not implementing the orders correctly, reports claimed.
The High Court heard the petition on Thursday and reportedly expressed dissatisfaction with the concerned officials for conducting fewer Reverse transcription polymerase chain reaction( RT PCR) tests.
During the arguments, the High Court directed the concerned officials to increase the RT PCT tests by 70 percent as per the guidelines issued by the Union Government.
The Court termed the liquor shops as the hotspots of the Coronavirus and expressed its concerns over the public gatherings at the pubs, theatres, and liquor shops in the state.
Citing the report filed by the DGP on the cases filed against the violators of Covid-19 behvaiour, the High Court expressed its shock over the cases and said nearly one lakh violators can be found inOld City in just two days.
The High Court directed the officials to complete serosurveillance in six weeks and submit a detailed report. Though there is no lockdown, the contain zones should be made available, the Court said.
Adjourning the next hearing to the 19th of this month, the High Court asked the state government to file a report on the vaccination status in the private and state-run hospitals before April 14.