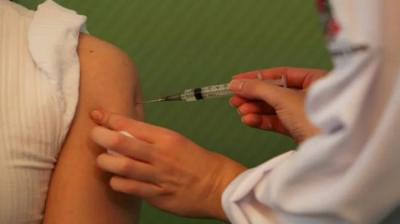 The Union Government has intensified the ongoing vaccination drive against the Coronavirus since the second wave of Coronavirus has started in India.
As part of this, the Centre said that the vaccination drive against the ongoing Coronavirus will be allowed in the workplaces from the 11th of April. However, the workplaces should have 100 beneficiaries who are willing to get vaccinated, the notification reads.
In the notification issued on April 7, the Union Government issued directives to the States/ Union Territories to focus on the required arrangements to start the vaccination drive by consulting the employers and employees.
As per the data shared by the Union ministry of health and family welfare, India has more vaccination numbers compared to the United States. So far, India has vaccinated over 8.70 crore vaccine doses.
Once the vaccination drive at the workplaces will also get started, the Centre's motive to vaccinate people alive 45 will get a massive boost.
On the other hand, India added more than 1.15 lakh new infections in the last 24 hours, the highest slump in fresh infections so far. India's toll of cases reached a mammoth 1,28,01,785.