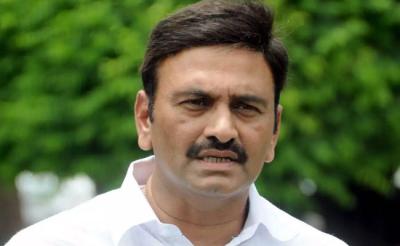 YSRCP Rebel MP Raghurama Krishnam Raju aka RRR who has been locking horns with the  AP government and the leaders from his YSRCP party moved the special CBI court on Tuesday.
In the sensational petition, the Narsapur MP sought directions from the court to cancel, Andhra Pradesh Chief Minister YS Jagan Mohan Reddy's bail in the quid pro quo case.
The special CBI court heard the Rebel MP's petition today and returned the petition, citing that the petition doesn't have the required details, and directed him to file a new petition along with all the required documents.
Looking at the sensational petition, the MP maintained that CM Jagan is facing around charge sheets and he wants the cancellation of Jagan's bail as the opposition parties are targeting the government and showing it in a bad light.
The Narsapuram  MP expressed his shock over the slow trail against the Chief Minister despite these many charge sheets pending against him.  He even advised Jagan to take the examples of former Tamil Nadu Chief Minister Jayalalithaa and ex-Bihar CM Lalu Prasad Yadav ,who stepped down from their posts when the trials against them are going on.
He took a step ahead and said he will not step on Andhra Pradesh till CM Jagan is proved either Lord Rama or Ravan. He called the petition he filed in the court as the first step in his pledge.