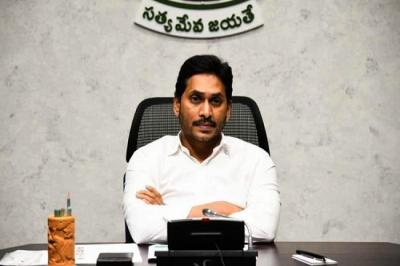 Due to the Covid-19 impact, the theatre managements went through huge losses triggered by the lockdowns imposed by the Union Government. The problems faced by the theatre management continue with the theatres' operation with 50 percent occupancy.
As a major relief to the theatre managements, the Andhra Pradesh government announced relief measures. The measures include the waiver of fixed power charges for a period of three months, April, May, and June 2020, and deferred payment of fixed electricity charges for six months.
In addition to this, the AP government has also announced that a 50 percent grant of the interests, the cinema theatres availed, The maximum limit would be 4.5 percent per year.
"The maximum loan amount up to which interest subvention will be given is Rs10 lakh for 'A' and 'B' centres and Rs 5 lakh for 'C' centres. The interest subvention will be applicable for a period of one year after the moratorium period of six months. This package is not applicable to Multiplexes," the government's order read.
After the government announced the relief measures, the Telugu Film Chamber Of Commerce has thanked AP Chief Minister YS Jagan Mohan Reddy for lending a helping hand for them.
In a press release, the Telugu Film Chamber Of Commerce thanked CM Jagan, Minister Perni Nani, Megastar Chiranjeevi, and King Nagarjuna.