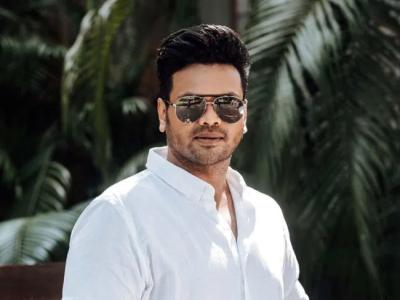 Rock Star Manchu Manoj will be seen next in his comeback film Aham Brahmasmi. The Manchu hero was last seen in Okkadu Migiladu in 2017. The actor recently had a divorce from his wife.
Manchu Manoj had a love marriage in 2015 with Paranathi. However, their marriage bond didn't long last and the duo got divorced in 2019. The reasons for their divorce are unknown.
Media reports are abuzz that Manchu Manoj is getting ready for second marriage. A popular Telugu website said that according to insider news, Manchu Manoj is getting married again with a question mark.
Manchu Manoj replied to the website in his typical style. With a trending mere on social media, he asked the website to tell the date and time of his marriage.'Dateu timeu kuda meere chepaiandi,' his reply reads.